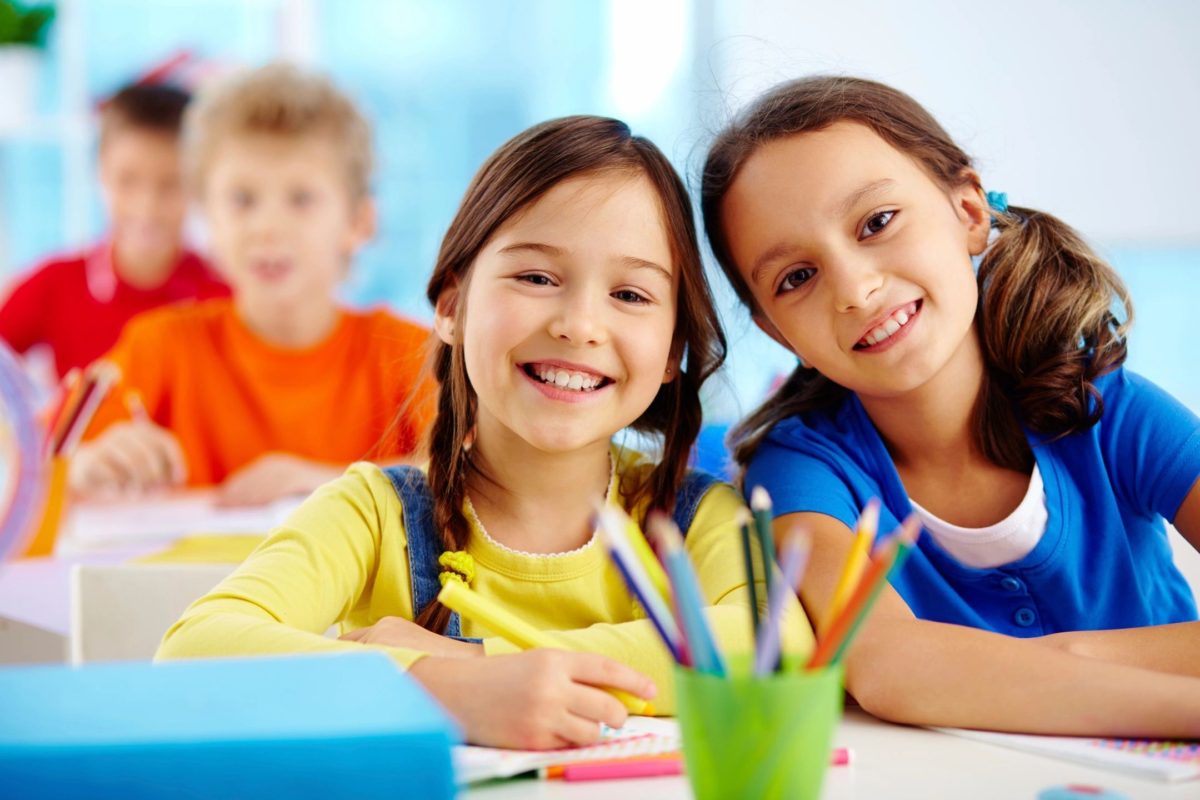 Engagement typically implies that students are active participants in the learning process,
but it falls short in empowering students in their learning. When we empower students, they have the power and leadership to guide, direct, and leverage their own learning. For students to truly be empowered in their learning, we need let go of the educator holding all of the power and work to enable students to become problem finders/solvers, ingenious innovators, and servant leaders.
Trust me, this won't be easy, but it is worth it. Empowerment allows students to become global game-changers in their school, community, and world. Check out these three ways that all educators can work to empower students in their learning:
Problem Finders/Solvers
When students are trained how to identify and find problems in our world, they become energized to solve those problems in real and authentic ways. For example, students at Pottsgrove Middle School, the middle school in my district, were passionate about creating a horse saddle that supported students with special needs. They created a saddle that had LED bars showing if the person sitting on the saddle was balanced and sitting properly. The ingenious invention allowed students to ride a horse with the confidence of knowing that they are balanced in the saddle correctly. The students were so passionate about creating this saddle because they followed their love of horses and riding and wanted to help students who needed extra support.
We need to move away from teaching students to be experts in answering multiple-choice questions on assessments and move toward teaching them the skills to find and solve the complex problems in their world. If Alexa, Siri, or Google can answer the question, do our students really need to learn it? Consider placing an Alexa in every classroom and think about how it would change instruction if the students could call on Alexa at anytime. This would transform teaching, assessments, and so much more.
Ingenious Innovators
Empowering students to design something never done before, to make positive changes in something old, or to create a new way of thinking or acting motivates them to think and act differently. Our world needs students to be ingenious innovators who are regularly contributing to enhance our world. The ingenious part is the need for students to be cleverly inventive and resourceful. This reminds me of a Loudoun County High School student who asked his teacher if he could use the 3D printer in the school to create a prosthetic hand for his brother. The teacher jumped at the opportunity and partnered with Enable the Future to learn how to build the boy's brother a prosthetic hand. Check out the story on video by Clicking Here.
Students in my high school's environmental club and AP Environmental class worked to attain funding to create a rain garden at our high school. Thanks to the leadership of their teacher, Mr. Glenn Adams, our students found funding and built a rain garden to replace a swamp that was a drainage pool for our district parking lot. The students partnered with local corporations, our building and grounds team, and a regional environmental agency to secure the design plans, funding, and completion of this project. Now when you pull into our district office, you don't see a weedy swamp that looks out of place, but you experience a rain garden with shrubs, trees, and grasses which soak in the runoff water.
Our school has also embraced a Challenge Based Learning focus, which empowers our students and teachers to identify ways that they can positively contribute to our school, community, and region.
Servant Leaders
If we are going to make a sustaining change in our society, we need to teach and prepare students to be servant leaders. Servant leadership is focused on leading with others in mind.  When our students take on leadership roles and are committed to improving the lives of others, they are inspired to continue servant leadership into adulthood.
Servant leadership doesn't always come naturally; it's something that must be taught. Therefore, I was thrilled when the local Chick-Fil-A store operator, Jaret Mitchell, asked if our school was interested in participating in the Chick-Fil-A Academy. The Academy is a national high school leadership program focused on impact through action. Chick-Fil-A shares, "The world needs more leaders who impact their local communities, and we believe high school students are the answer!" Each CFA Academy must lead a service project somewhere in their community. Some schools lead a Senior/Senior Prom for Senior Citizens, host a Veteran's Recognition Program, serve at the local homeless shelter, or work to beautify their local community by planting a community garden. The mission of the project is to give back to the community.
The future of our world depends on students who are problem finders/solvers, ingenious innovators, and servant leaders. Engaging students is a good thing but empowering students is a great thing. Let's move from engagement to empowerment; the future of our world depends on it.