Contributed by Jonathan Eagan
In honor of Connected Educators Month, we're celebrating what Connected Educators are doing throughout the world.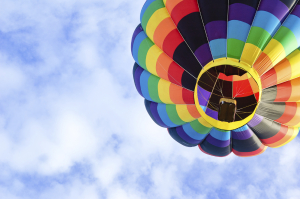 When I first joined Twitter, I really wanted to learn from others, read sports tweets, and see what was going on at my child's school. Quickly, I discovered the power as a principal in communicating with my stakeholders via Twitter. I could send pictures, which are worth much more than words sometimes. Last year, I started a school Instagram account, and very quickly realized my students loved seeing themselves on display and their student work posted for everyone to see. Parents liked to see what was going on at school, and my followers quickly grew to over 500—almost all are students/parents at my school. Then this year I added the text message service called Remind. I can send voice clips, pictures, and regular text message announcements to my parents, students, and staff. Having yet another way to communicate provides the educational community I lead with many options to be learners of what goes on at school regularly.
This fall I joined Voxer, an amazing app that allows you to record messages, add links, pictures, etc. You can play the messages anytime of day and respond anytime. I soon was connecting with fellow administrators from around the country and my PLN had grown dramatically in a short period of time. The energy, ideas, and inspiration I get from hearing someone's voice and energy through Voxer is indescribable. To be able to converse daily on pertinent topics with colleagues is simply amazing and has taken my growth as an administrator to a new level.
Why I connect is simple: I want to show my educational community what is going on with our learning and the fun we have at school every day. I want to model and demonstrate best practices of effective technology use to improve our student's ability to compete in the career and college world. Lastly, I see the value in students fostering a love for their school when they can take pride via pictures and their work displayed on platforms such as Twitter, Instagram, and blogs. Connecting is helping brand my school, but also helping me grow as an educational leader. I can't imagine where I would be as an instructional leader if I wasn't connected to my PLN and colleagues who push my thinking on a daily basis.
Jonathan Eagon
Jonathan is a principal at MJHS, a middle school in Martinez, CA. He enjoys spending time with his family and is a sports enthusiast who loves to connect with students on a daily basis. Jonathan has a masters in Educational Leadership and has started Twitter accounts at both schools he's been a principal at, and currently has started an Instagram account at his site. He this year has implemented Remind, a text message service for staff, parents, and students to further communicate. Jonathan's personal PLN is made of his personal Twitter account (@coacheagan) as well as his Voxer colleagues from around the country.