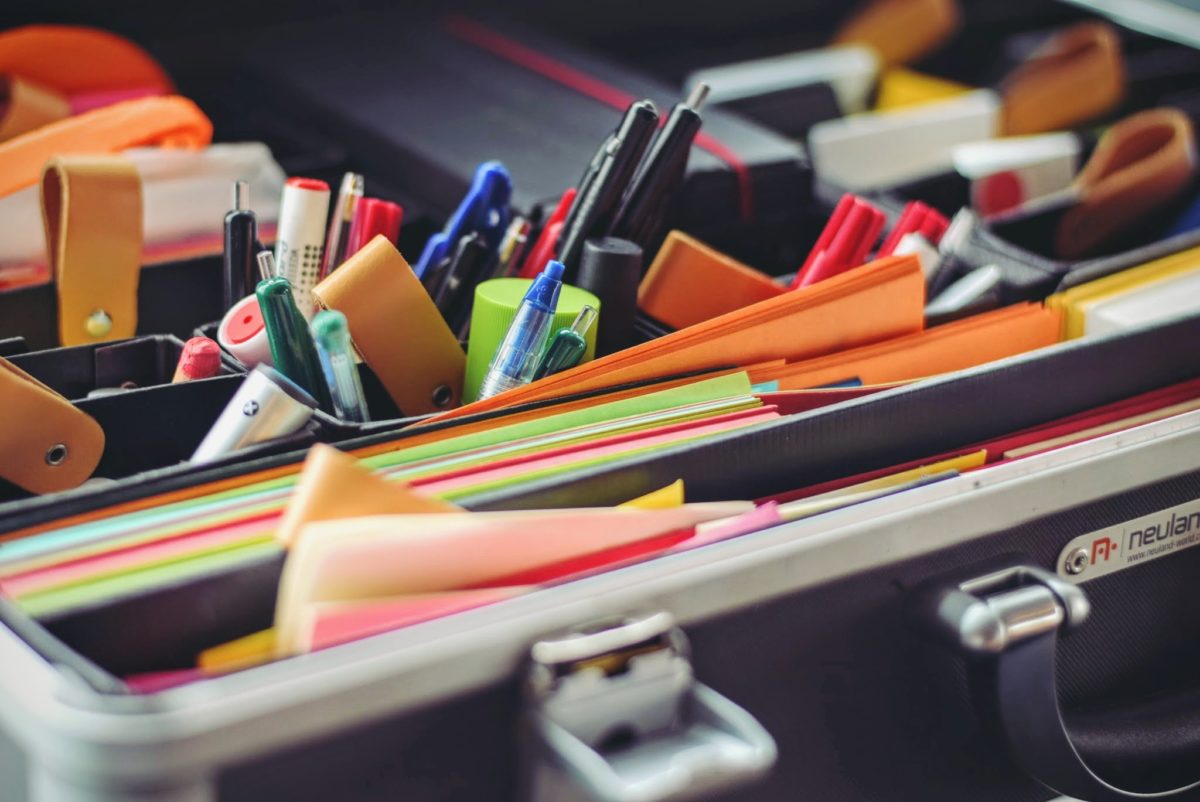 Teaching is a multifaceted and demanding profession. Teachers design and facilitate lessons, monitor and track student progress, provide feedback and assess student work, attend meetings and communicate with parents. These are just a few of the myriad tasks that teachers are responsible for in a given day. Ironically, most teachers do not do these tasks during the school day. Teachers may facilitate lessons and monitor student progress during class, but the rest of these tasks typically happen after the school day is over.
Teachers regularly take their work home. They spend hours after school designing the next day's lesson and sending emails to parents. They invest hours of the evenings and weekends grading student work. It's not surprising that most teachers feel as though they are treading water. They do not have the bandwidth to try new instructional models, teaching strategies, or technology tools. As a result, they continue to teach the way they have always taught even though new instructional models that use technology strategically can free them from the imbalances that make teaching such a challenging profession. Teachers can use blended learning models to create the time and space to move many of these tasks (e.g., feedback and assessment) into the classroom and help them to achieve more balance in their teaching roles.
The more time I spend working with teachers, the more convinced I am that the most significant barrier to innovation is not an unwillingness to embrace change, but rather a general lack of time and energy. Most teachers feel depleted because they are doing the majority of the work. They put tremendous pressure on themselves to do it all…design, facilitate, instruct, support, and assess. However, when teachers do the work, they rob students of the opportunity to take ownership of their learning. Teachers also deprive themselves of the time they need to rest, relax, and recharge outside of school. To stay engaged and satisfied in their work, teachers must prioritize a work-life balance. The more teachers nurture ourselves outside of the classroom, the more they will have to give their students mentally and emotionally.
Learning must be a shared endeavor between the teacher and the learner. Teachers must partner with students and shift the responsibility for learning from the teacher to the students. The students must be as invested in their learning journeys as the teacher, but the teacher must teach them how to engage in the process actively. Students need to develop the tools to track, assess, reflect on, and articulate their progress.
To embrace a partnership model, teachers need time to teach students how to set goals, develop their metacognitive muscles, and assess their work. Teachers also need time in class to provide students with timely, actionable feedback, conduct side-by-side assessments, and conduct grade interviews. To do this effectively, teachers need new instructional models that allow them to work side-by-side with students instead of orchestrating lessons from the front of the room. Teachers can use blended learning models that weave together online and offline learning to make this shift and free themselves from the front of the room.
Balance with Blended Learning is grounded in the idea of learning as a partnership between teachers and students. It encourages teachers to reimage their workflows and actively engage their students in the process of thinking about their learning. It asks teachers to consider what they grade, why they grade, and where they grade. Finally, it provides teachers with concrete resources and strategies they need to effectively shift many of the roles and responsibilities that have classically fallen outside of our school day into the classroom.
Teachers no longer need to dedicate large amounts of class time to disseminating information. Instead, they need to embrace new roles as architects of learning experiences, coaches supporting skill development, and facilitators of learning experiences. If teachers embrace, instead of resist, these new roles and view their students as partners in learning, they can rediscover their joy in the classroom and reclaim their lives beyond it.