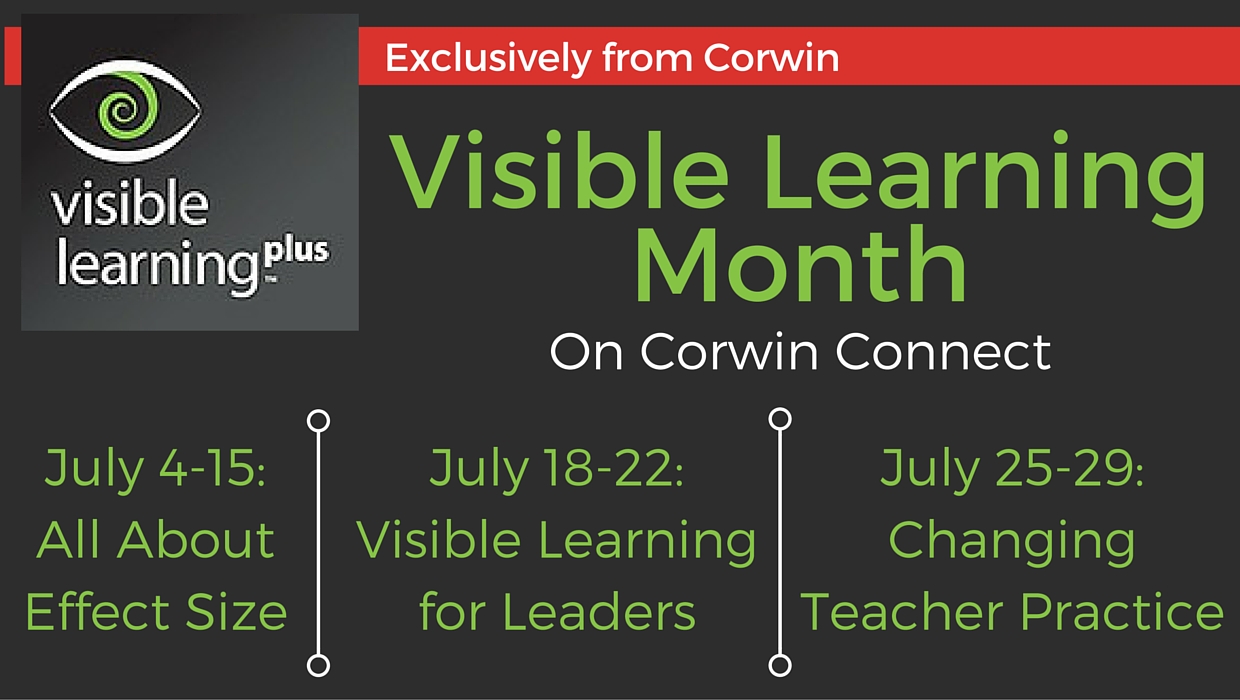 This month we're exploring Visible Learning on Corwin Connect. What is Visible Learning, you ask? Watch this short video for a two-minute explanation!
The Visible Learning research began with a simple question: What impacts student learning the most? World-renowned professor John Hattie began his quest to find the answer more than 20 years ago. In his groundbreaking book, Visible Learning, Hattie provided the results of his research, giving hundreds of common classroom "influences" an effect size—a measurement of that influence's impact on student achievement over one year's time. An effect size of .4 is the "hinge point"—or the point when an influence yields one year's growth over one year's time.
For example, did you know that Classroom Discussion has an effect size of .82, or over two years' growth over one year's time? Or that Direct Instruction has an effect size of .6? These ones might surprise you: Mobile Phones have an effect size of .29, and Class Size only has an effect size of .21. You can see all of the influences and their effect sizes here.
You have to keep in mind that just because something has a low effect size doesn't mean it's always ineffective! It just means that most of the time, it's not being used to its maximum effectiveness. Actually, Hattie says that nearly everything a teacher does can have a positive effect on student learning!
This month many of our authors and consultants are going to be diving deep into the research to unpack what it really means, and how teachers and leaders can have the maximum positive impact on student learning. Be sure to come back every day this month for new posts on these topics: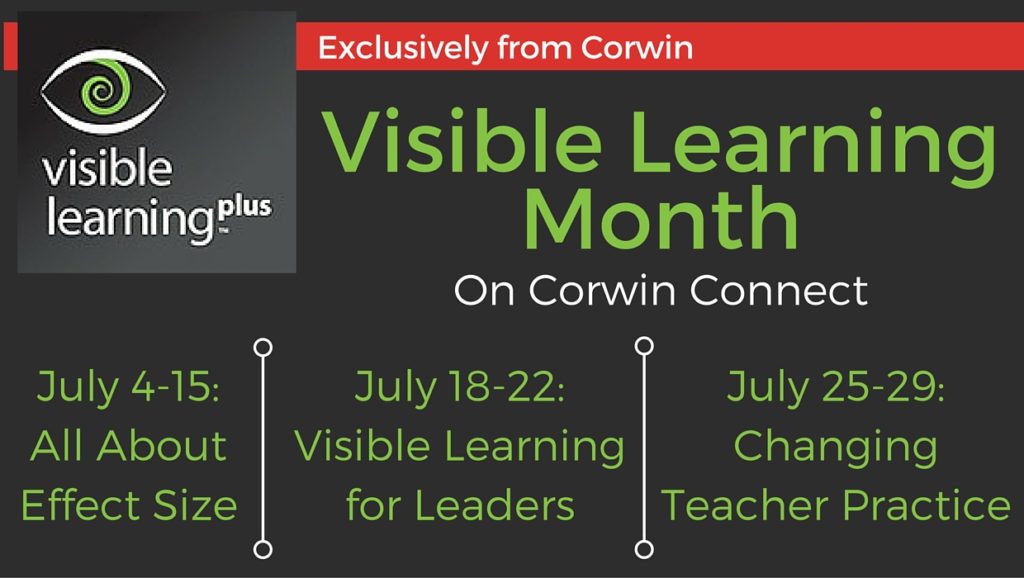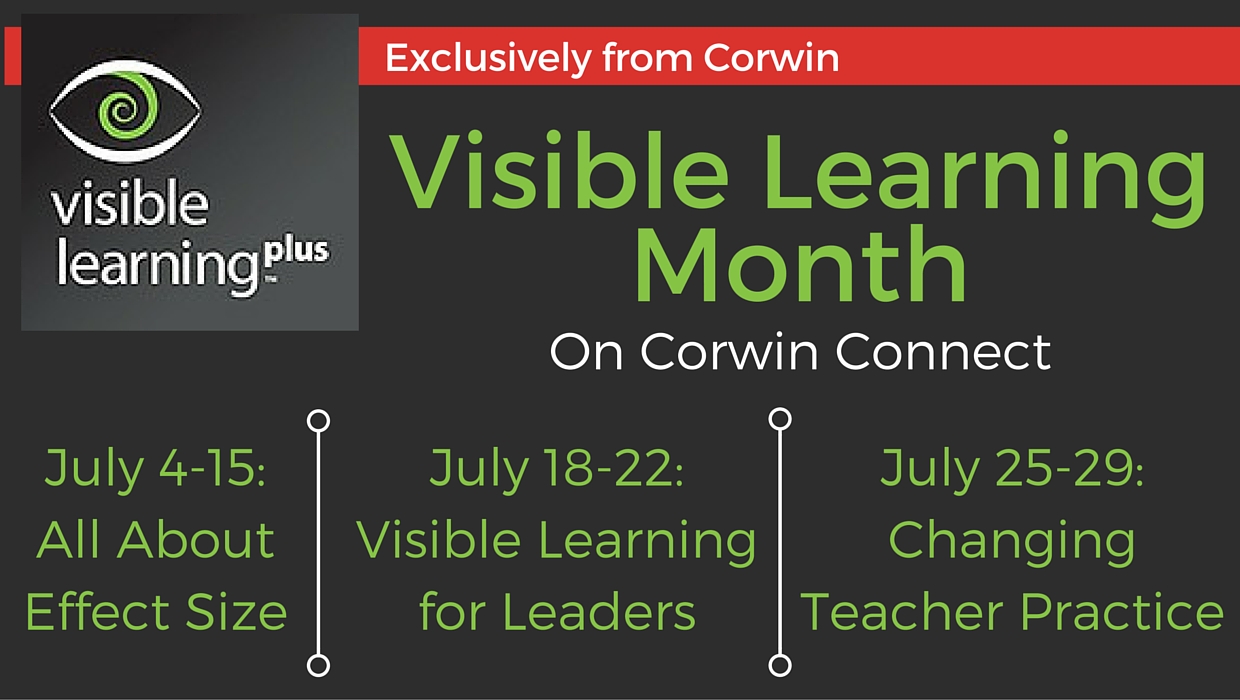 If you really want to explore what all of this means, we suggest reading one of the books on Visible Learning.
We're also going to be raffling off a SIGNED copy of Visible Learning for Literacy, Grades K-12, the new work by Doug Fisher, Nancy Frey, and John Hattie. Subscribe to Corwin Connect during the month of July to be entered to win! Rules and regulations apply; please be sure to read our Visible Learning for Literacy Giveaway Official Rules for details.